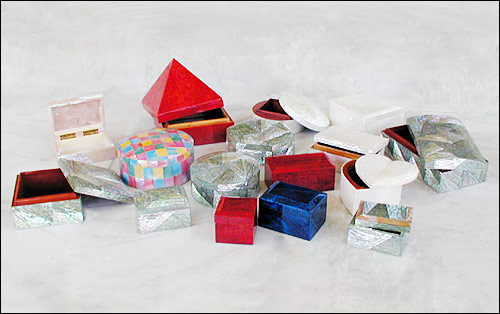 Choose from our gallery of designs. If you're interested about our products, please email us below.
Code: JPJB025
Size: 5.5cmL x 4cmW x 3.5cmH
Box covered with Troca Shell in bricks design.
Code: JPJB026
Size: 5.2cmL x 5.2cmW x 5.2cmH
White Abalon box in cracking design
with Narra casing.
Code: JPJB027
Size: 7.7cmL x 5cmW x 4.8cmH
Box with Square-cut Browlip shell finish.
Code: JPJB028
Size: 5.5cmL x 4.3cmW x 3.5cmH
Box with Square-cut Abalone finish.
[View Painted Resin Boxes]