Cheapest Wholesaler and Manufacturer of all Fashion Earrings
Jumbo Pacific is probably the cheapest manufacturer and supplier of all fashion earrings made of shell, wood and coco components from the finest handmade fashion earrings in the Philippines. Our Fashion earrings is very popular to other exporter due to export quality and very high-end handmade Philippine products but very cheap affordable price.
Earrings made from exquisite and precious shells with beautiful and selected natural materials which are ideal for fashion jewelry and accessories for special occasions or simply wear it for everyday fashion.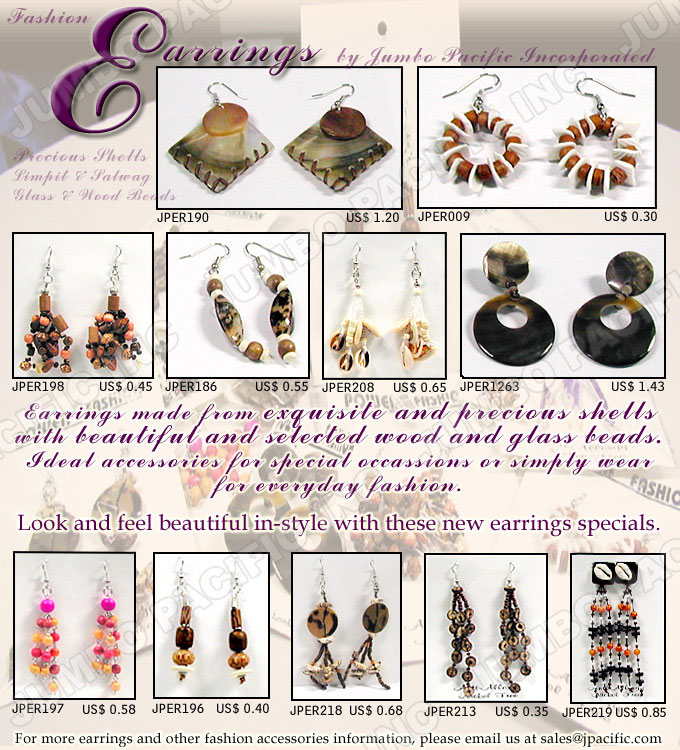 Click the Banners to view More Earrings Collection