Cheapest Wholesaler and Manufacturer of all Assorted Seashells or Raw Shells
Any assorted shells is our main shell components for making handmade products from the finest shellcraft makers in the Philippines. Raw shells is very important for making fashion jewelry, fashion accessories and home shell tiles and panels.
Presenting Jumbo Pacific's Best Selling Raw Shells. Consist of Mother of Pearls, Brownlip, Blacklip, Hammer, Paua and Limpit shells. Distinctively characterized by the color, these exquisite shells made a great waves for today's fashion trends. Truly a natures beauty.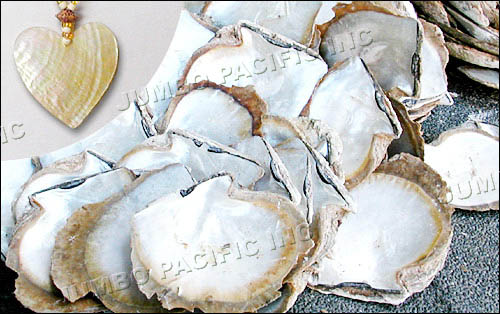 Code: JPRCS001
Description: Mother of Pearls or MOP. Approximately 6"-8" in diameter.
Price: US$ 8.37 per kilo


view as components

Code: JPRCS002
Description: Brownlip raw shells. Approximately 5"-7" in diameter.
Price: US$ 4.19 per kilo


view as components

Code: JPRCS003
Description: Blacklip raw shells. Approximately 4"-7" in diameter.
Price: US$ 5.93 per kilo


view as components
Click the Banners to view More Assorted Raw Shells